Universal Screw terminals have good conductivity and insulated wires, which can often be seen in the electrical connection industry.
With the development of the society and the progress of the industry, Universal Screw double-layer terminal blocks have been produced.
The current society has always been innovative, and Universal Screw double-layer terminals are also innovative products, which are more practical and convenient in function than Universal Screw single-layer.
Take the double screw Universal Screw terminal as an example-it can save space. The characteristic of this Universal Screw double-layer terminal is that the upper and lower wiring positions are staggered by half the thickness of the terminal when viewed from the side.
Because both upper and lower layers must be wired, this kind of misalignment between layers is very practical. The principle of innovation is to create a more conducive to use, develop more reasonable functions, and take a step forward in the development of such products on the basis of the original, instead of changing the appearance and changing the way, it is called innovation.
The Universal Screw terminal has newly developed a double-layer screw terminal last year, which aims to provide customers with better terminal wiring methods. Show as followed :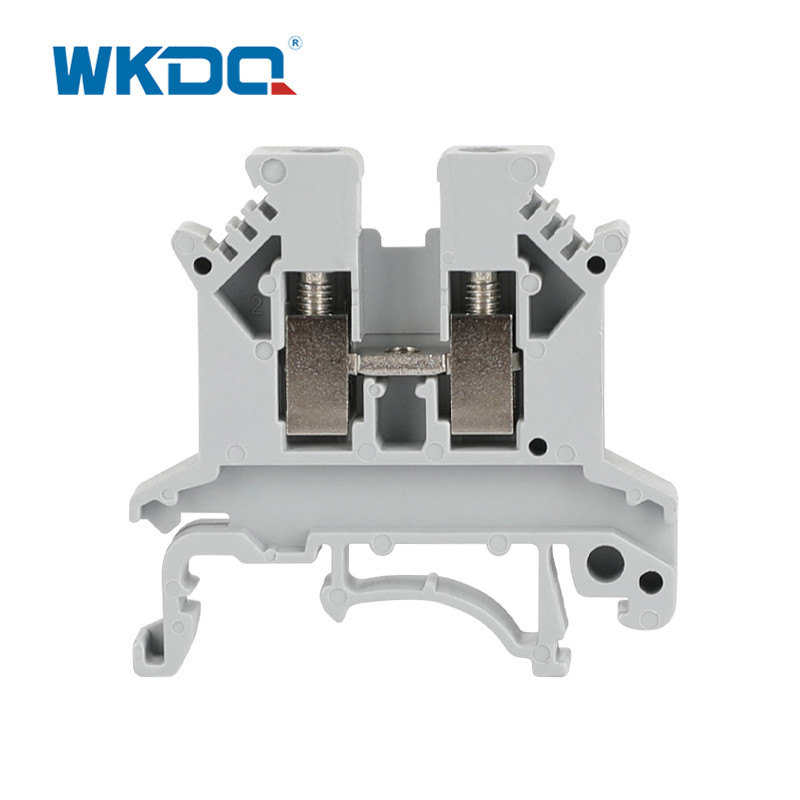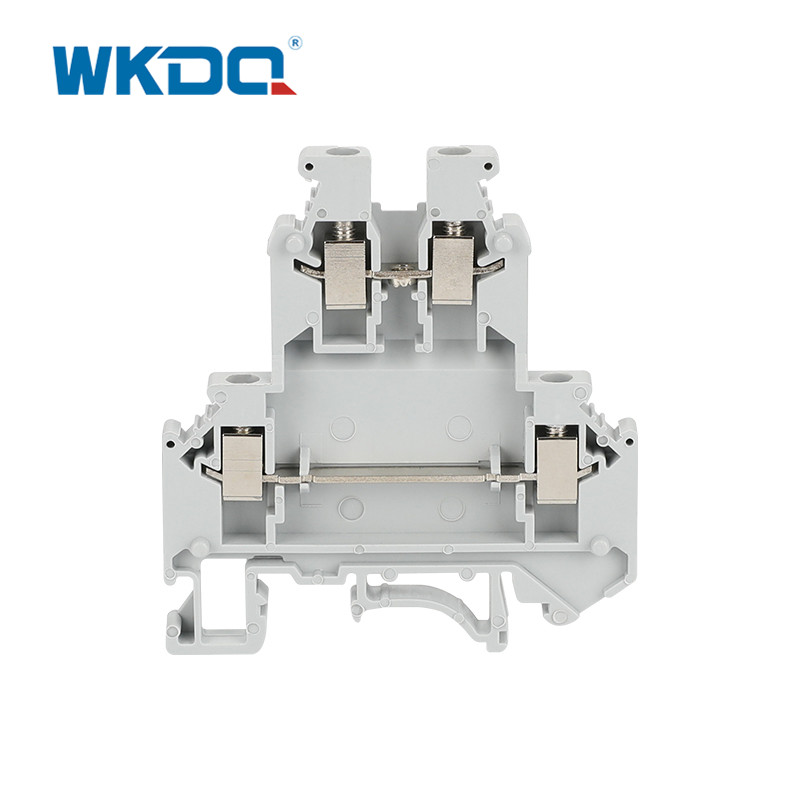 Universal Screw terminals are popular among some old cabinet manufacturers because of their screw clamping characteristics. Because the Universal Screw terminal can withstand large currents, it is especially respected by power cabinet manufacturers.
Today's power houses are becoming more and more intelligent and occupying a smaller and smaller area. At the same time, the internal structure of the power cabinet is simplified, and the transformation of each functional module makes the size of the power cabinet smaller.
The JUK universal Screw Terminal Block series has the typical features which are decisive for practical applications.
Made from engineering flaming resistant nylon PA66 with brass conductor.
With universal foot which can be installed on DIN Rail NS 35.
It can connect two conductors with ease, even large conductor cross sections are not a problem.
Electric potential distribution can use fixed bridges in the terminal center or insertion bridges in the clamping space.
All types of accessories: End cover, End stopper, Partition plate,Separating plate, Marker strip, Fixed bridge, Insertion bridge, etc.